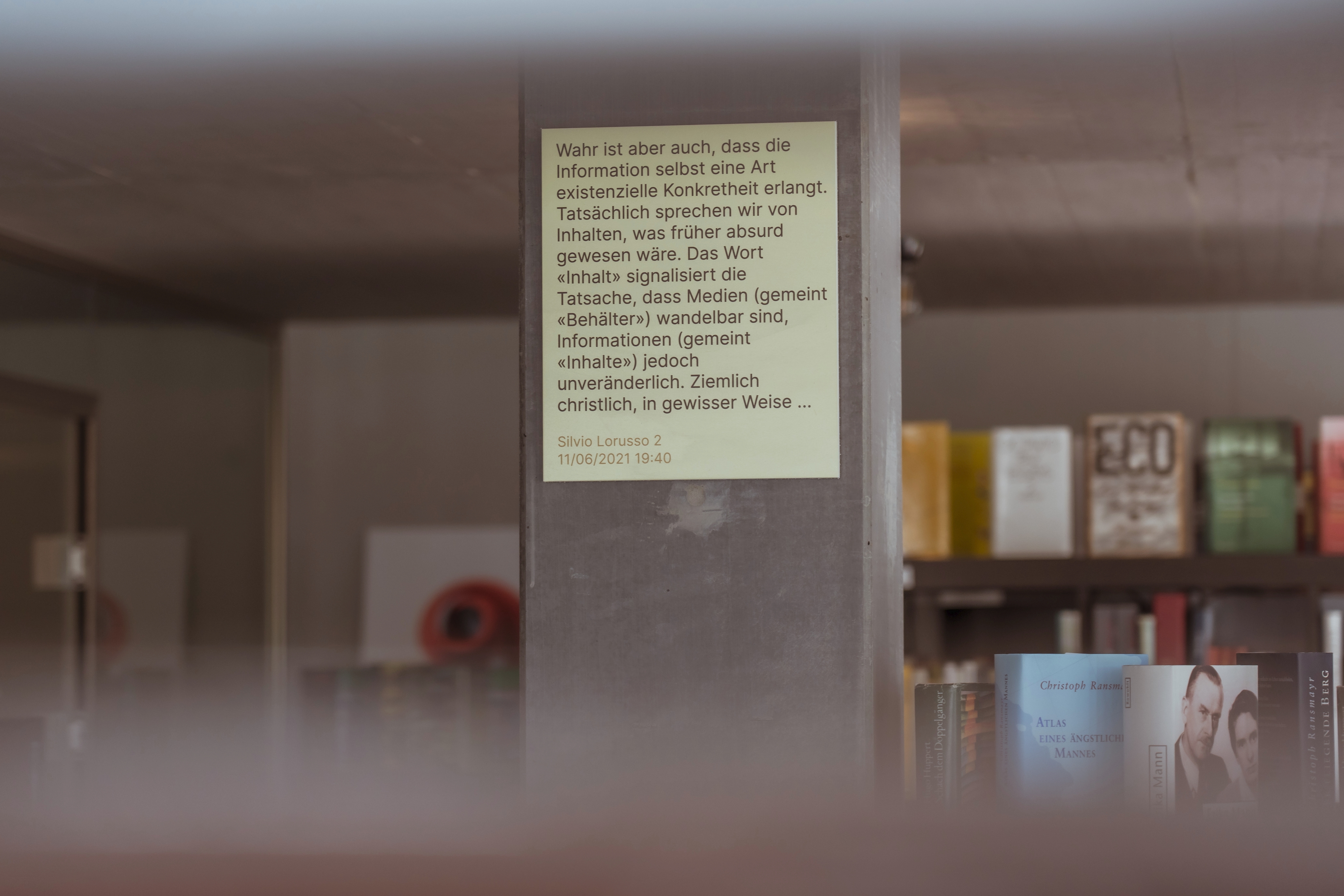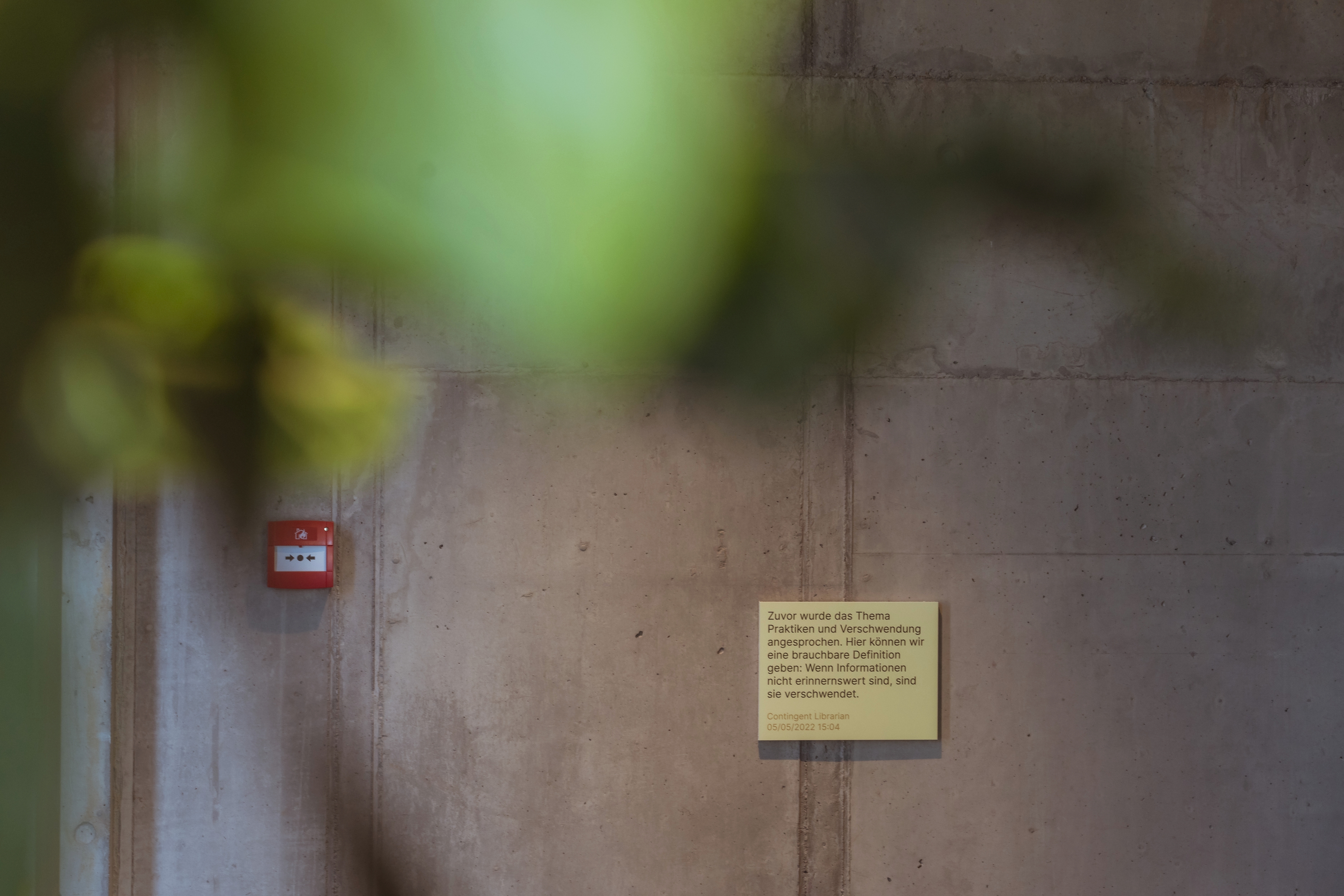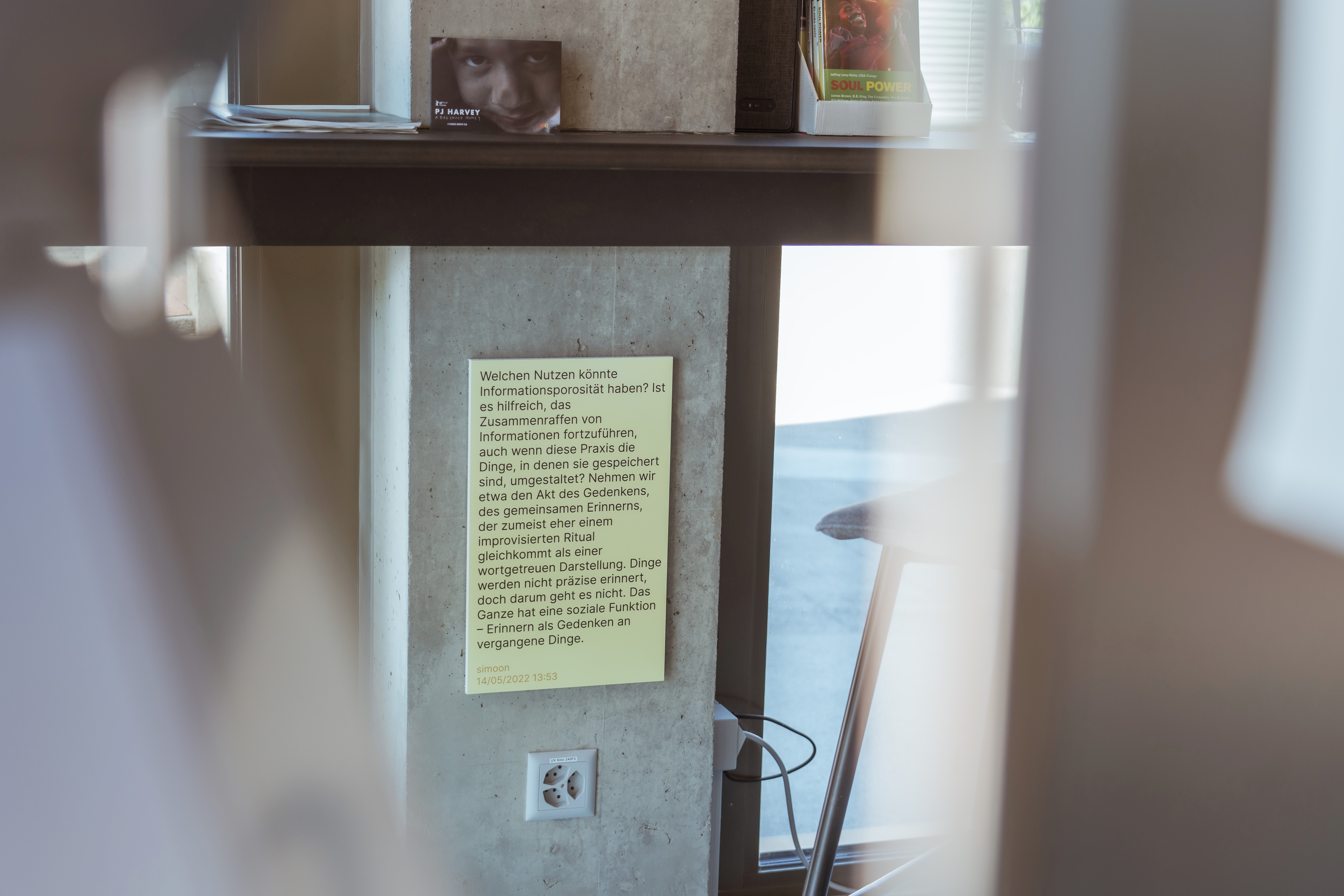 In an attempt to break the definiteness of the essay form, Silvio Lorusso and Simon Browne worked on a colloquial engagement with Vilém Flusser's The Non-Thing 1 and The Non-Thing 2. Turning these book excerpts into LibreOffice documents encouraged a close reading of the text that led to a palimpsest of comments and comments of comments. The work, installed at Literaturhaus Liechtenstein, displays those comments in space without their reference, insisting on the idea that a thing is a relational object.
A Few Things about Flusser's Non-Things resulted from 'There's something wrong with my hands. Oh yes, they're not holding you', a project led by Annett Höland involving Hanna Bergman, Iyo Bisseck, Doris Büchel (Shared Reading), Simon Browne, Delphine Chapuis Schmitz, Anita Jóri, Silvio Lorusso, Anna Ospelt, Hannes Oswald, Bérénice Serra, Shelby Stuart, Jana Vanecek, and Anna Westberg.
Photos by Sandra Maier.