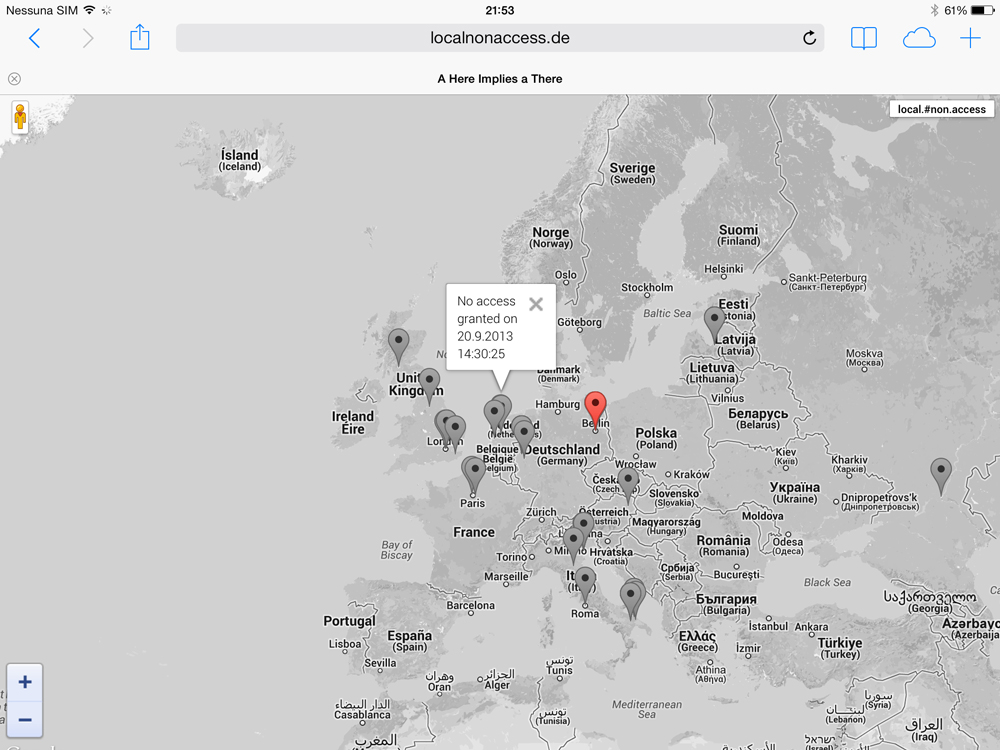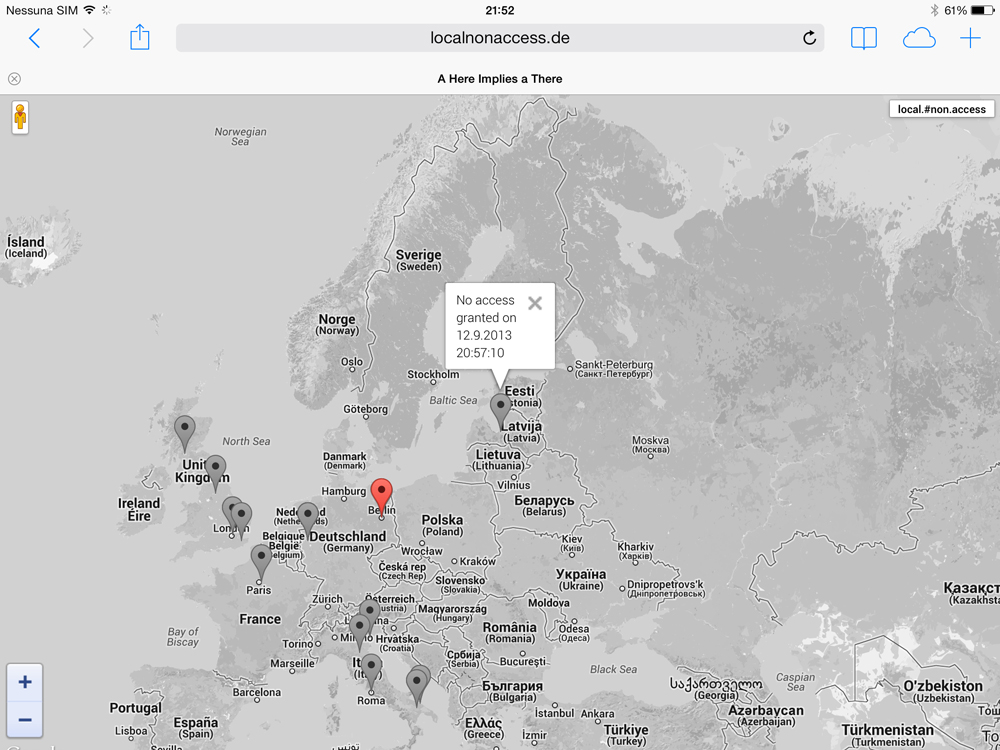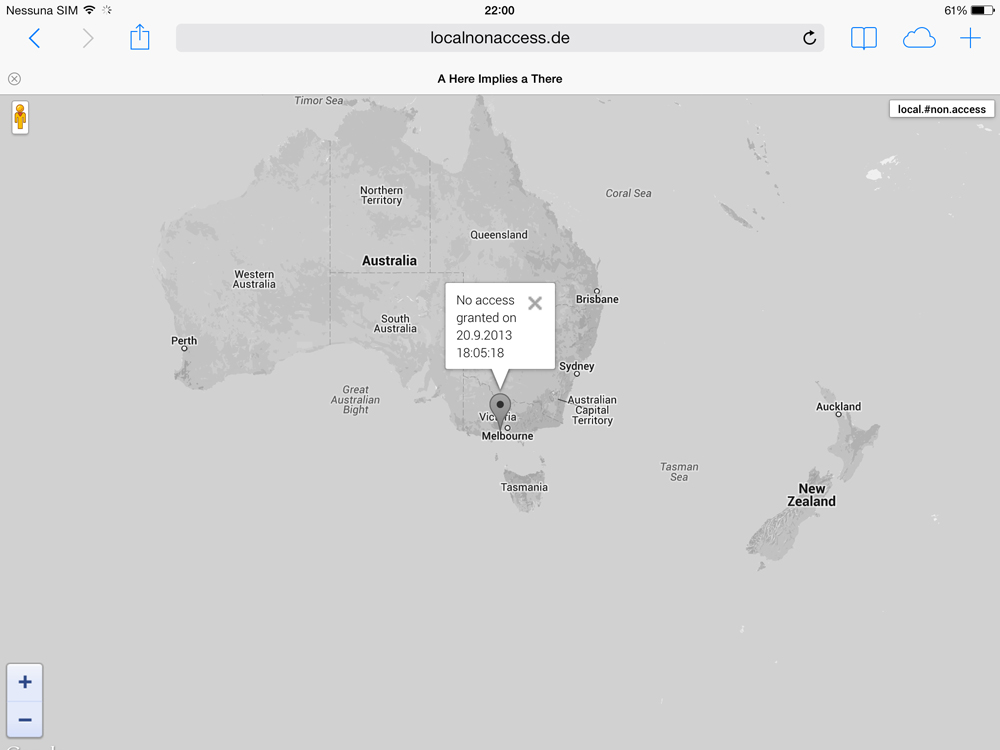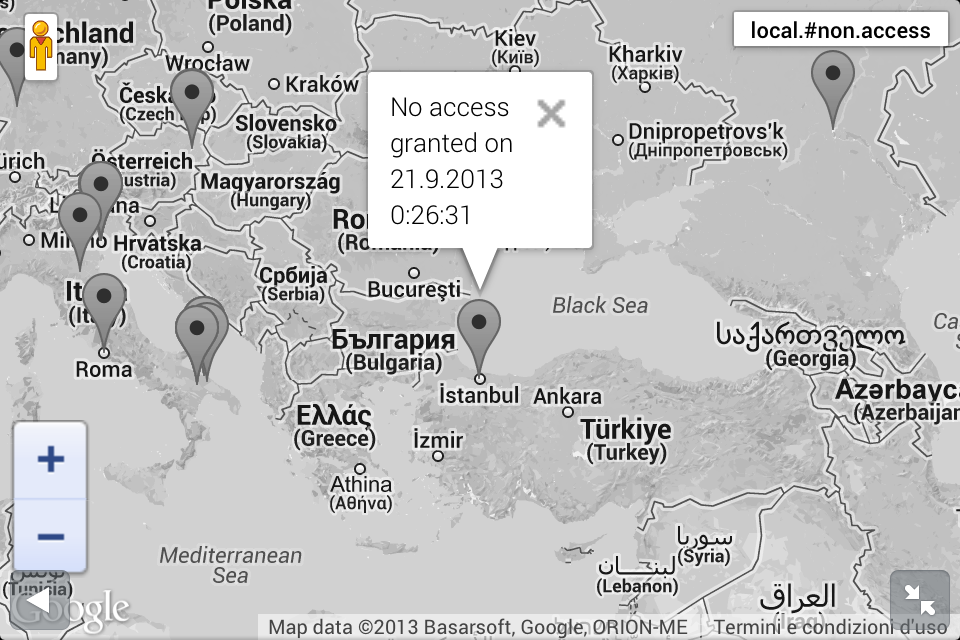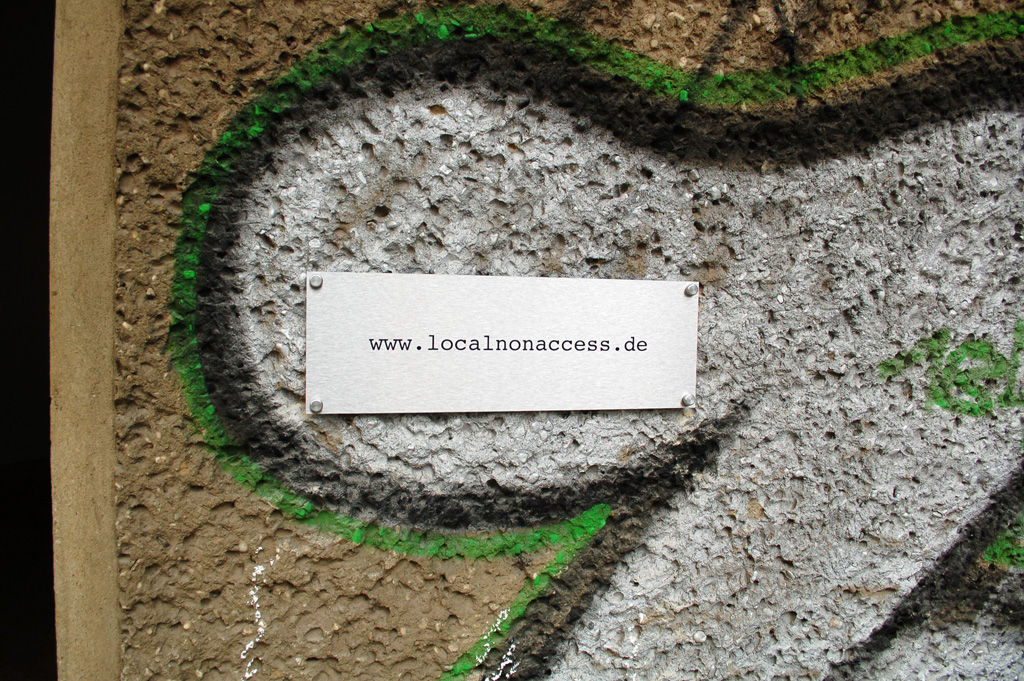 A Here Implies a There is part of the exhibition local.#non.access curated by Florian Kuhlmann, Elisa R. Linn and Lennart Wolff at km temporaer, Berlin.
«20 artists with high affinity to the net and the new media are invited to create a web-based work, which has the thematic focus of "access" and its dependence on spatial reference systems. The individual contributions will be presented on separate web pages with content of their choice which are accessible via a single URL. Due to a simple location check however the website is only available on a specific position, which is the address of km temporaer in Berlin. When requesting the website from different locations, the works will not be visible and the visitor gets the address of km temporaer via Google-Maps. Therefore the web page will be primarily accessed by smartphones and other mobile devices by users which are on site.»
A Here Implies a There shows every unsuccessful attempt to access localnonaccess.de in chronological order.