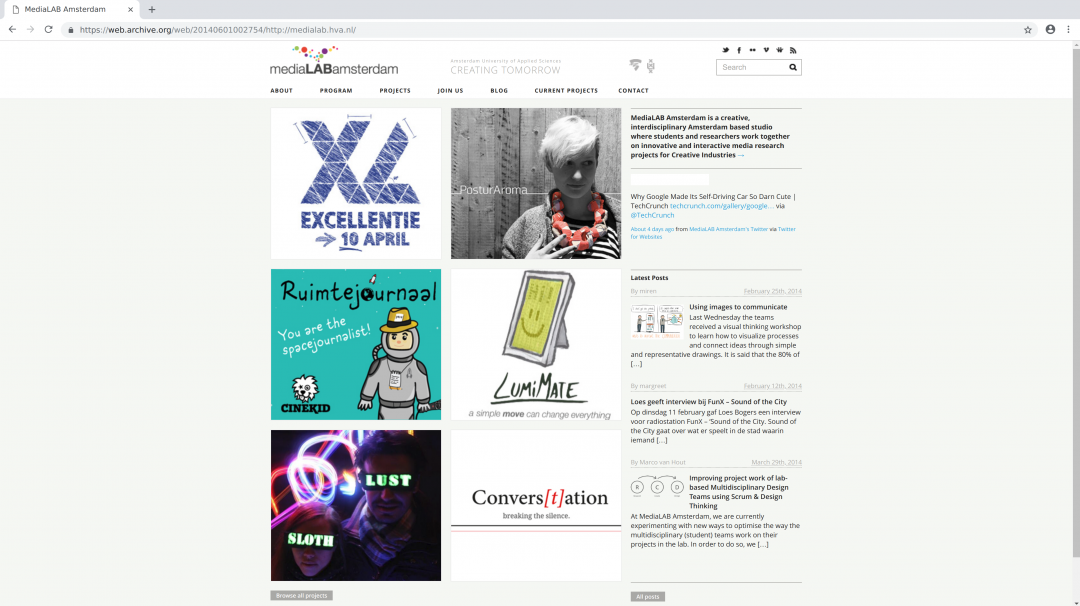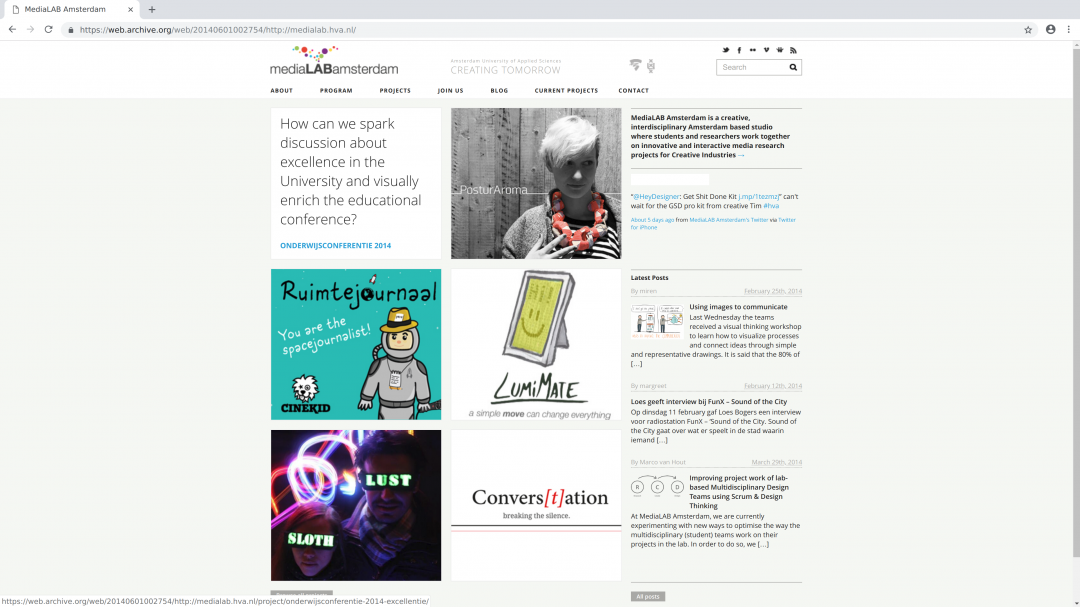 MediaLAB Amsterdam is an Amsterdam based studio where students and researchers work together on innovative and interactive media projects for Creative Industries.
The staff from MLA asked us to design their website in order to make it accessible and stimulating for students within the MediaLAB, as well as clearly informative for external researchers and attractive for new Creative Industries. We had a chat with some of the MLA students to understand their needs and desires about the new website and get inspiring input.
The most relevant content on the main portal is the selection of the best projects realized within the MLA.
In order to showcase those projects in a clear and captivating way, the interplay between two elements is employed:
1. A question that stimulates the curiosity of the visitor
2. A suggestive picture that shows directly the end result
of the project
This solution highlights the human aspect in the development process and it shows the research and innovation attitude of the MLA.