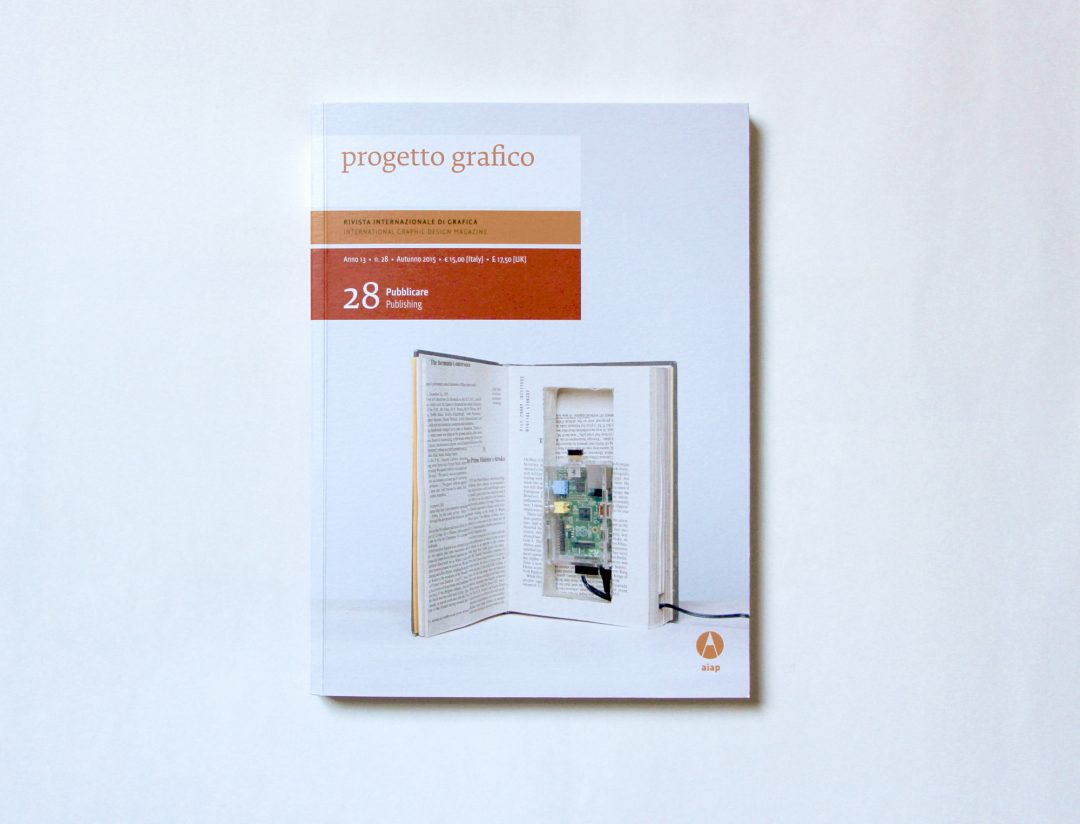 In the latest months I had the pleasure to curate, together with Maria Rosaria Digregorio, Silvia Sfligiotti, and Stefano Vittori, the 28th issue of Progetto Grafico, which is devoted to a pretty broad understanding of 'publishing'.
Here's the list of the amazing contributors in order of appearance: Alessandro Ludovico, Margreet Riphagen/DPT Collective, Jacopo Pompilii, Dušan Barok, Davide Giorgetta, Valerio Nicoletti, Federico Antonini, Claude Marzotto, Jonathan Pierini, Simone Simonelli, Gianluca Camillini, Alberto Bolzonetti, Andrea Vendetti, Louise Paradis, Antonello Frongia, Jonas Berthod.
Check the table of contents and read online one of the contributions: Jacopo Pompilii's analysis of the user experience on Medium. Finally, have a look at some of the spreads below (thanks Davide Giorgetta for the pics).
If you like what you see, you can grab Progetto Grafico here.