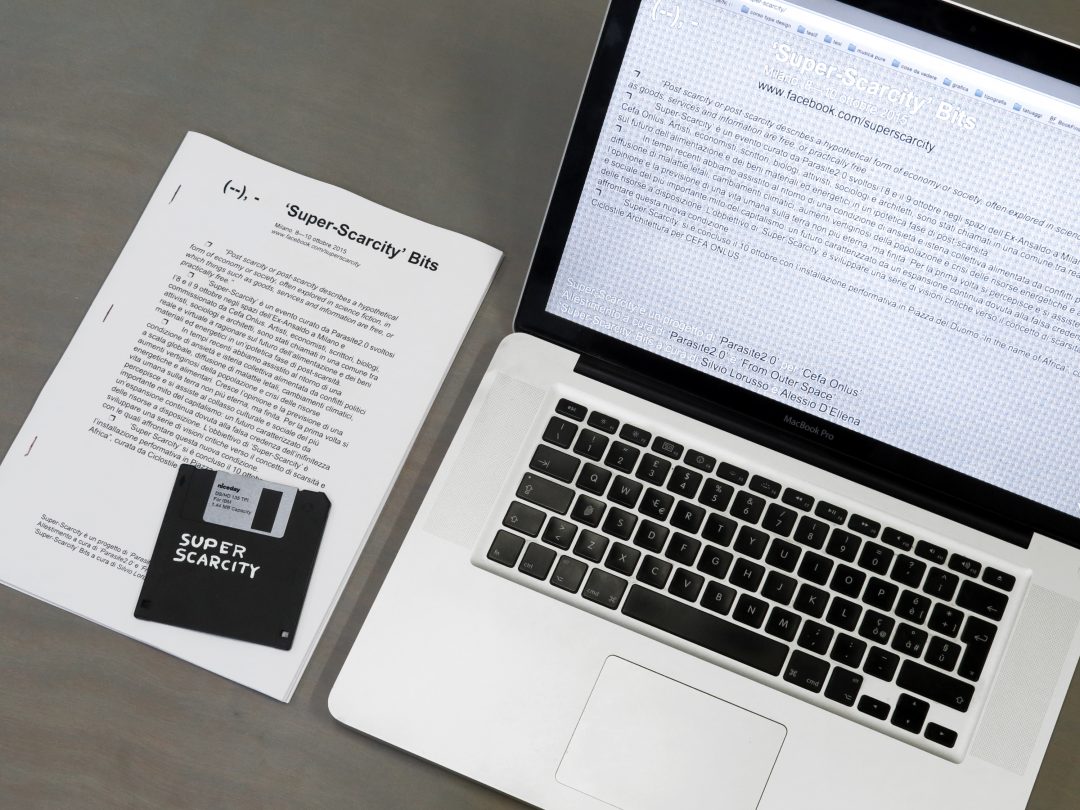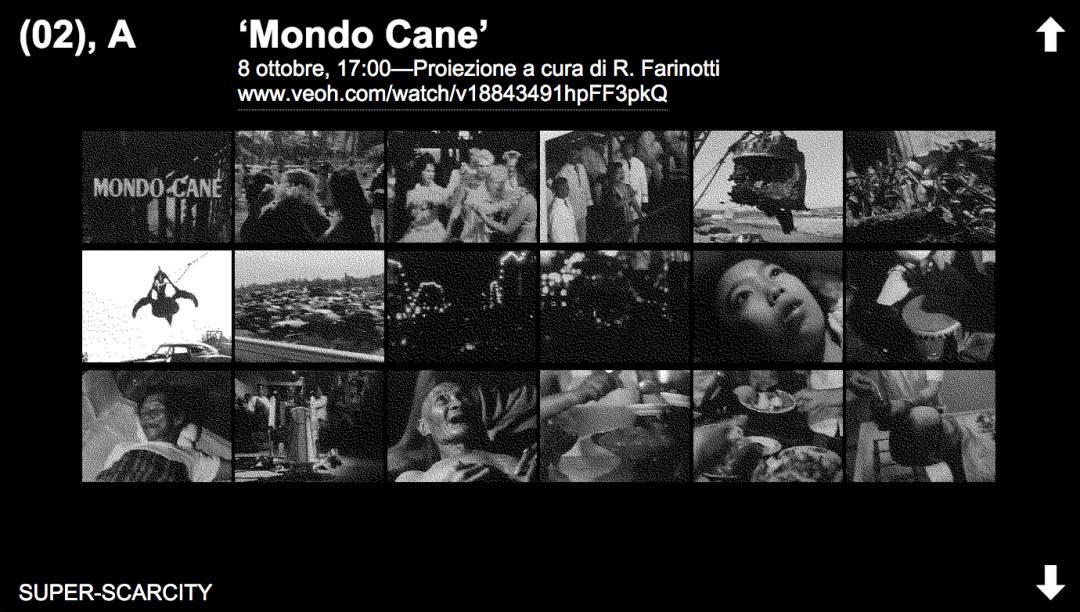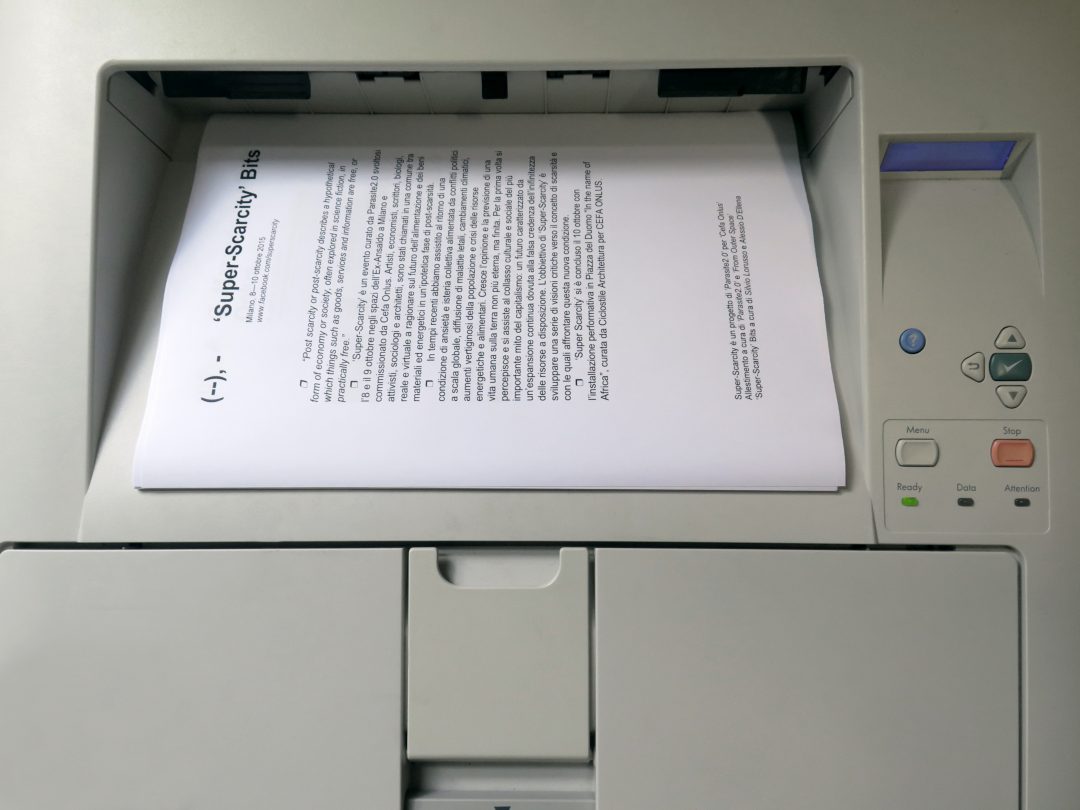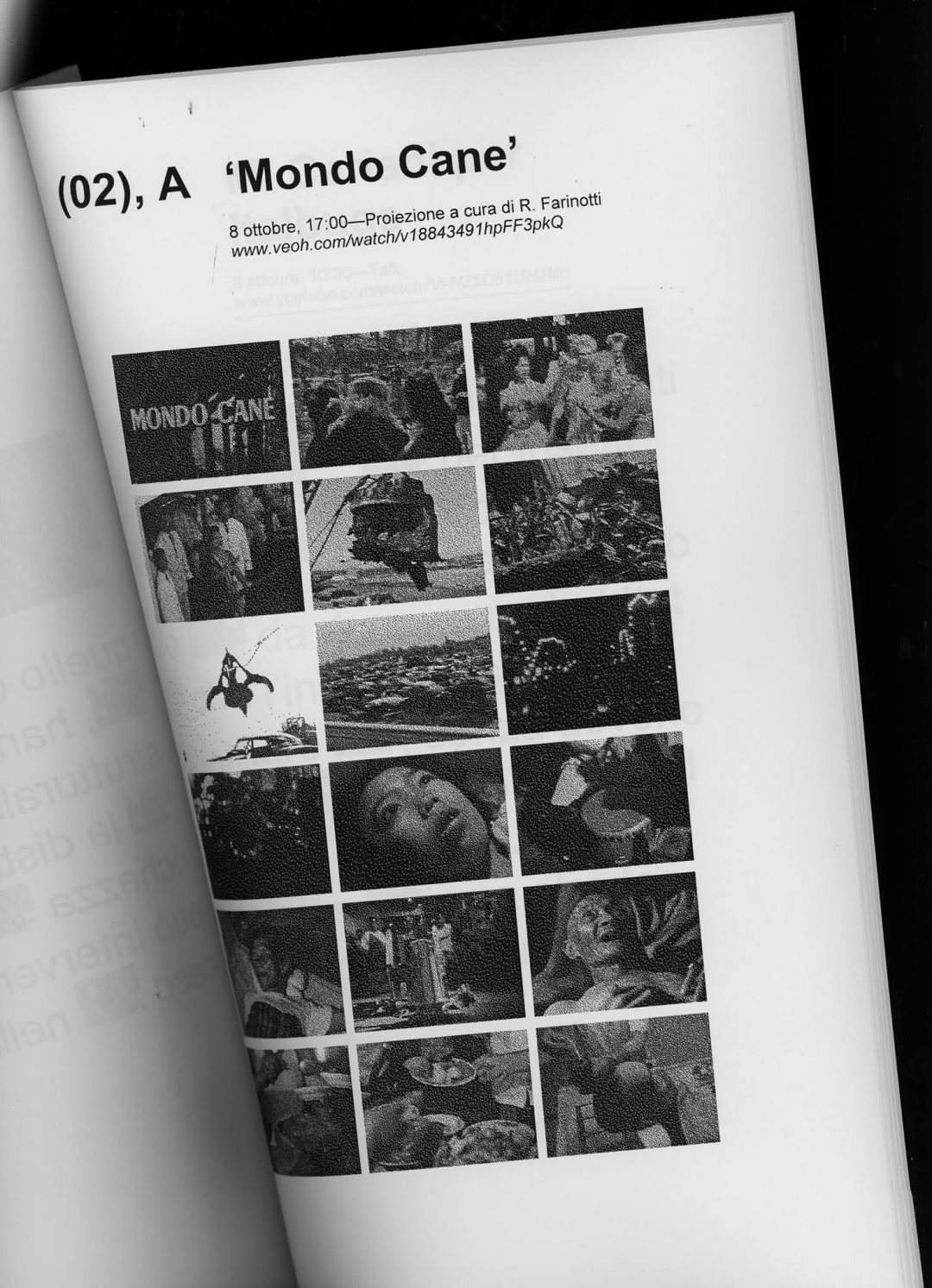 Super-Scarcity took place between the 8th and 10th October. The event was curated by Parasite 2.0, an architecture collective based in Milan. Commissioned by Cefa Onlus, Super-Scarcity addressed "the false belief in the infinity of available resources".
Alessio D'Ellena and I were asked to think of a documentation of the event, so we decided to set a defining constraint that may sound obsolete: the documentation needed to be smaller than the size of a floppy disk (1.44mb).
Since we live in an age in which a single online image is sometimes more than 2mb, we were curious to find out what kind of aesthetic and technical choices such constraint would have enforced on us. However, we didn't want a nostalgic publication, but a full-fledged one, equipped with contemporary web technologies.
In the end, we produced 'Super-Scarcity' Bits: a single HTML file containing CSS, JavaScript (+ jQuery), and images as data URI. The file is 1.394.281 bytes. The biggest image is ~50kb. The document also includes a style for print, so it can be directly printed from the browser (at least Chrome).